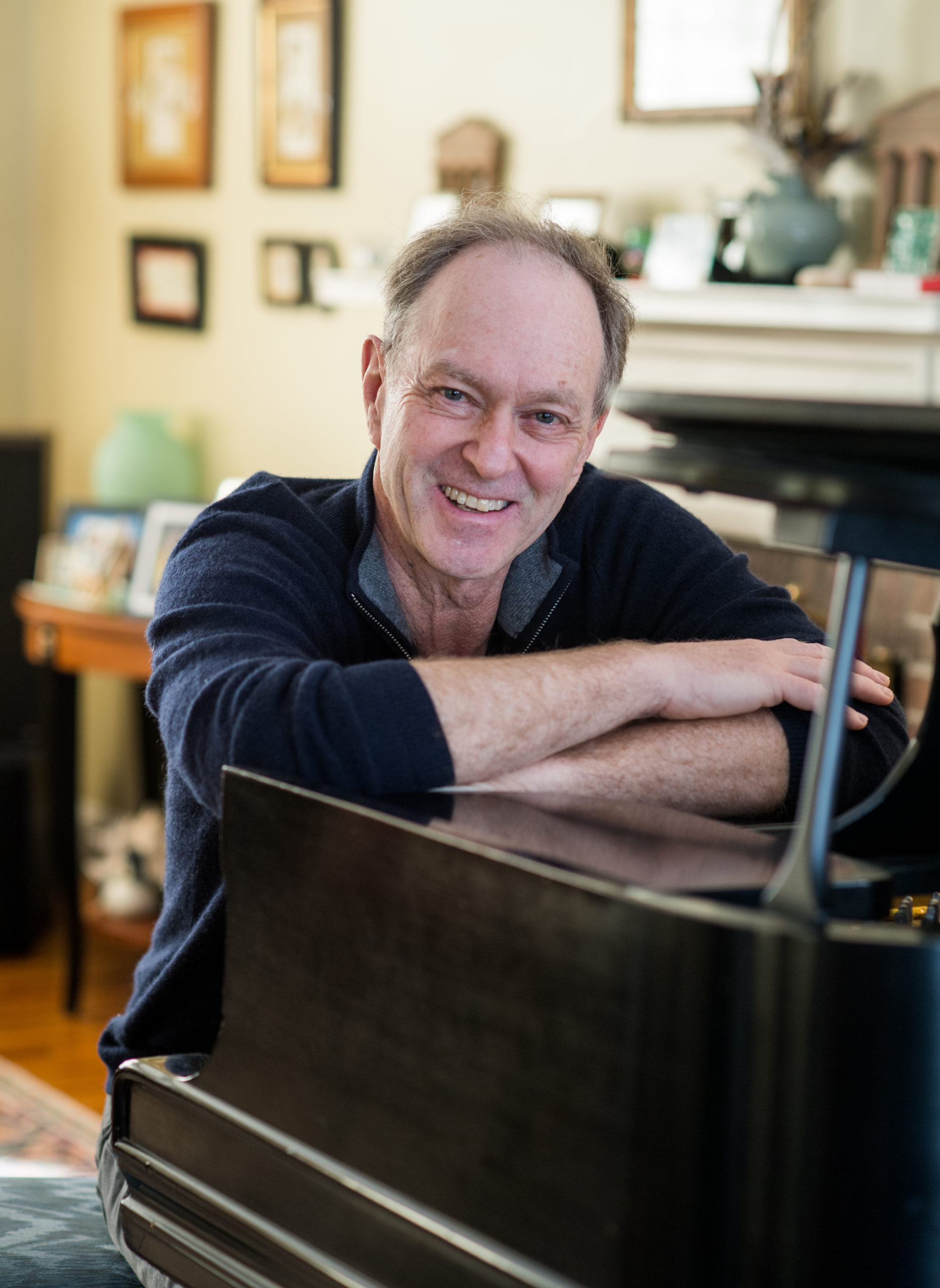 John Finbury is a Grammy and Latin Grammy-nominated composer based in Andover Massachusetts.
His earliest music education and influence came from his father Herb, a musician (violin) and one of the first jazz composition students at the Schillinger School in Boston, which would later become Berklee College Of Music. In his teenage years, John played rock & roll drums, most notably at the "The Bitter End" in New York City. In college, John studied classical piano and music theory and composition at the Longy School of Music in Cambridge and Boston University.
Seeking another connection to music, John ran a legendary movie house and concert hall in Salem, MA, hosting performances by BB King, Bonnie Raitt, Richard Thompson, REM, Eric Burton and The Animals, and Pat Metheny, among many others. In a parallel life, John has been a practicing attorney for 35 years, though you'll never hear him refer to his law practice as a "day job", but rather his other "profession."
John married his lifelong muse Patty Brayden, who sings and is a frequent collaborator as a lyricist; they have often performed locally as part of the Jazz Sextet "Day For Night". John's old friend Ned Claflin (who has also worked with Madonna and Martin Sexton) is another important associate in the lyrics department.
In what he recognizes as his first professional commission as a composer, in 1979 John wrote and recorded a soundtrack for "Portraits from the 2 O'Clock Lounge", a TV documentary by Fred Simon produced for WGBH Boston. The R&B and pop songs he wrote and recorded in the early 80s have garnered current critical attention, with many being acquired in 2014 by Fervor Records. This renewed interest in his music sparked a new era in John's composing focused on his longstanding interest in the beautiful music of Brazil.
In 2014 John released an EP of four original songs of Brazilian Jazz called "The Green Flash". All four songs were nominated for The American Songwriting Awards in 2015, with "SambaDan" winning the award for Best Instrumental.
2015 saw the release of "Imaginário," an album consisting of 11 original songs of Brazilian jazz featuring vocalist Marcella Camargo, accompanied by some of Boston's finest musicians: Fernando Huergo, Mark Walker, Tim Ray, Claudio Ragazzi, Roberto Cassan and Ricardo Monzon.
In 2016, Finbury shocked the Latin Music scene when a cut from "Imaginário" called "A Chama Verde," was nominated for a Latin Grammy for "Song Of The Year."
In 2017, John released his second Brazilian jazz-infused album "Pitanga", which received critical acclaim.
Finbury's album "Sorte!", in collaboration with Brazilian singer-songwriter Thalma de Freitas was released in May 2019. With music by John and lyrics and vocals by Thalma, they recorded six original songs at The Powerstation Studios in New York City, produced by Latin Grammy winner Emilio D. Miler, who assembled an All-Star band featuring Vitor Gonçalves, Chico Pinheiro, Duduka de Fonseca, John Patitucci, Rogerio Boccato and the legendary Airto Moreira. On November 21, 2019, "Sorte!" Was nominated for a 2020 Grammy Award for Best Latin Jazz Album.
In May 2020, John released two new albums of original music: American Nocturnes- Final Days Of July" presenting intimate chamber jazz instrumental music uniquely arranged for piano, cello, guitar, accordion, and harmonica, and a new Latin Jazz album, QUATRO, featuring Magos Herrera, Chano Domínguez, John Patitucci, and Antonio Sánchez.
In 2021, following news of the death of Chick Corea, John and Thalma de Freitas composed and recorded the song "Ring The Bells" in tribute to the great jazz master.
During the pandemic, John began an artistic collaboration with French jazz singer extraordinaire, Camille Bertault. They recorded and released two singles: "Look At What A Mess You Made Of Me" in which Camille teamed up with bassist Christian McBride, and "Boulevard" with lyrics by Camille recorded with organist Larry Gouldings and Billy Martin on drums.
2022 sees the release of three original instrumental Brazilian jazz compositions recorded in São Paulo Brazil by native masters Mestrinho on accordion, Michael Pipoquinho on bass, Cainã Cavalcante on guitars, Celso de Almeida on drums, and Leo Rodrigues on percussion. These recordings will be a part of a full album of Brazilian jazz vocal originals scheduled for release in early 2023.
In High School, I was a drummer in a rock band ("Ten Foot Clearance"). Here is a photograph of the band (I am the wise guy on the far left) and a link to an article my high school recently published about me and the band.
https://www.mxschool.edu/news/page-article-3/
I composed and recorded an album's worth of R&B and Pop tunes between 1978 & 1982. I co-wrote many of the lyrics with my friend Karen Peterson. I played piano on all the tracks and got to play with my friends, David Reiser on bass and Peter "Skip" Curly on guitar. John Warpinski sings on five tracks here. There are two different recordings of "Come With Me" because a publisher from New York City was interested in the song and encouraged me to rewrite the chorus and re-record the song with the promise that he would pitch it to Rod Stewart. I recorded the song a second time in 1981 at the famous Blue Jay Recording Studio in Carlisle, MA (Aerosmith, Billy Joel, Yo-Yo Ma), but sadly Rod passed on the tune.
The reel-to-reel tapes from those "Early Days" sessions rested in my attic for 33 years, until 2014, when I was contacted by Jeff Freundlich, founder of Fervor Records (www.fervor-records.com).
Fervor Records is a boutique record company based in Phoenix, Arizona which specializes in American music from Rockabilly to the 90's pop, which it markets and licenses for television and film placements. Jeff had heard "One False Move and I'll Blow This Love Apart" which Patty and I wrote in 1982. This song was originally conceived as a country tune but with Pat Thomason singing it quickly became an R & B recording which we thought would be perfect for the Pointer Sisters. Jeff liked "One False Move" and asked me to send him all the tracks that I recorded "back in the day." He liked my disco song "On One Condition" also sung by Pat Thomason and Fervor Records took on all the John Warpinski vocals tracks. Jeff recently succeeded in placing "One False Move" in the Amazon series "Red Oaks" Season Two, episode 209, streaming on 11/11/2016. All in the ripeness of time.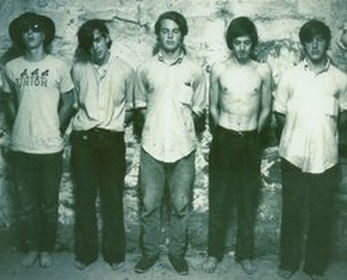 I met Patty in 1977 and I have been her piano player ever since.  For the past eight years, she has been singing standards in our jazz group "Day For Night." In her youth, Patty was a folk, blues & country music singer.  She is heard on three of my "Early Days" songs, "Too Far To Go," the sentimental "Without You" and the country tune "I Don't Cry Anymore."    
In the summer of 1981 Patty and I played in a Country band ("The Pumps") and one afternoon we went with the band into a little 8 track studio in Watertown, MA to record three country standards: "Easy From Now On" & "Two More Bottles of Wine" made famous by Emmy Lou Harris, and then "Route 66", which is sung by guitarist and old friend John Shaw, with Patty on backup vocals and me playing honky-tonk piano on all tracks.  Unfortunately, I couldn't find the master tapes for that session so these tracks are taken from an old funky cassette, but I think you'll agree, they, and Patty, have spirit!
"2 O'clock Lounge" was my first professional music composition, composed in 1979. Fred Simon, a videographer and documentary filmmaker, was doing a documentary for WGBH TV (PBS) Boston called "Portraits From The Two O'Clock Lounge" about the people of Boston's last surviving strip club in Boston's "Combat Zone". Fred asked me to compose and record original "bump & grind" music for the soundtrack. The documentary first aired on WGBH in 1979. I lifted the bridge from a song my dad Herb Finbury wrote in 1949 called "Time Flies" so I honestly can say dad gave me my start in songwriting.